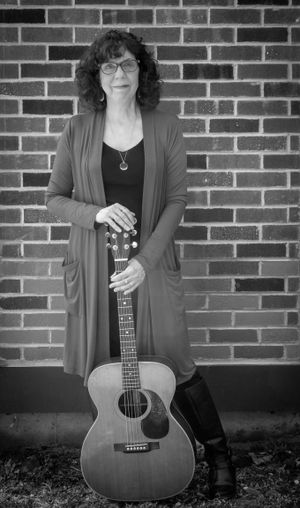 Two CT singer-songwriters, Anne Marie Menta and Lauren Agnelli, come together for one night of original music at The Buttonwood Tree, 605 Main St in Middletown, CT on Friday, January 31st at 8:00 PM. Tickets are $15.00 at the door. 860-347-4957 
Anne Marie Menta is a longtime favorite songwriter from New Haven, CT who has just released her fourth recording, "Sky Tonight."  Produced by Menta and Richard Neal, the dozen new tunes are moving song memoirs where autobiography meets storytelling, the personal meets the universal, and friends and family embrace love. Appearing with Anne Marie will be Bob Csugie on bass and Cadence Carroll on harmonies. 
Lauren Agnelli, musician and vocalist, has been a Nervus Rek, a Washington Square, a Dave Rave Conspirator, a Raven in the Wood, and a Bluelight.  Musically eclectic and creatively prolific, her songs are featured on 50+ recordings in a career that once garnered a Grammy nomination with NYC's Washington Squares. With the Small Town Concert Series and Amalgamated Muck, Lauren Agnelli opened her Connecticut music chapter in 2007 with fun new adventures in live performance and song.
Click here for more information!